Center for Global Education [Outline]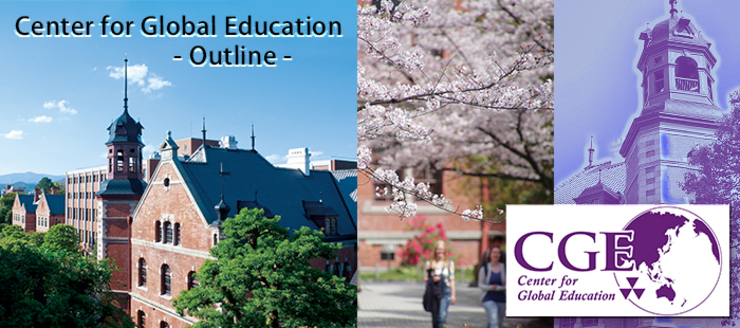 Overview of the Center for Global Education
Global Liberal Arts Education in English with International Students
Dean of the Center for Global Education
Professor YAMAUCHI Nobuyuki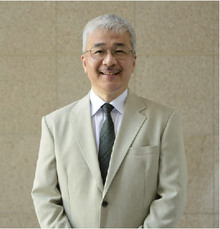 Launched in April 2016, the Center for Global Education offers liberal arts courses taught solely in English to international students and Japanese students to study together and foster a better understanding of Japan in a global context. The Center's curriculum is designed to provide in-depth learning opportunities in a wide range of academic fields ranging from the humanities and social sciences to the natural and human sciences with all assignments and discussions conducted solely in English.
The Center for Global Education accepts international exchange students from the approximately 200 affiliated universities who wish to study Japan's culture, history, society, and nature in English. The Center also accepts regularly enrolled Japanese students interested in gaining a more international perspective to prepare for their studies abroad or careers after graduation. By studying together in small classes, international exchange students and Japanese students learn interactively from one another through group work and discussion, and benefit from the diversity of perspectives that are presented and shared in the classroom.
The small class sizes are meant to provide students with space for thoughtful interaction and communication, to allow for exposure to different perspectives and cultivate independent thought based on a thorough understanding of the opinions of others. In this way, the Center's courses are designed to offer a unique space for academic collaboration between international exchange students and Japanese students to encourage them to think constructively and critically together about shared topics of concern from a global perspective.
Faculty members affiliated with the Center for Global Education hold office hours, and are available to meet with students from all academic departments. Courses are taught in English at a level consistent with a TOEFL score of approximately 500 points, but are open to students who may not have earned the above score and yet are willing to challenge themselves to complete the requirements of the class.
In keeping with our University's founding mission of promoting internationalism and cultivating a student body that is aware of its social responsibilities to the world beyond the nation's borders, our Center aims to foster these essential values among our students such that they are nurtured and remain central the University's core purpose.
Contact & Access

Office of the Center for Global Education and Japanese Language

Office Hours

9:00 - 11:30 / 12:30 - 17:00 (Monday - Friday)
(Saturday, Sunday, National holidays and holidays which University has designated will be closed.)

5th floor, Kofukan, Doshisha University, Karasuma-Higashi-iru, Imadegawa-dori Kamigyo-ku, Kyoto, 602-8580
Tel: 075-251-3240 (In Japan)   +81-75-251-3240 (From Abroad)
E-mail:ji-nbn@mail.doshisha.ac.jp

Access & Campus Map

Access to Doshisha University Imadegawa Campus
Imadegawa Campus Map