International Institute of American Studies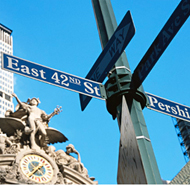 Growing out of the internationally renowned Kyoto American Studies summer seminars (1951-1987), the International Institute of American studies (IIAS) was established in 1958 and has been one of Japan's most important research institutes for scholars studying the United States. The IIAS devotes its energy to collecting books and research materials that augment its significant library holdings. Additionally, the IIAS organizes research projects, supports the public lecture semi-annually, and shares research results through annual publications.
Not confining its work to Japan, the IIAS has helped to establish a global network of American studies scholars who regularly lend their expertise through lectures and seminars. Any scholar or student in Japan may use rich resources in the IIAS.
Address
Sikokan Building, Karasuma Campus
Kamidachiuri-agaru, karasuma-dori, Kamigyo-ku, Kyoto-shi 602-0898
Campus Map (International Institute of American Studies : Shikokan Building)
| | |
| --- | --- |
| For inquiry, please contact : | |